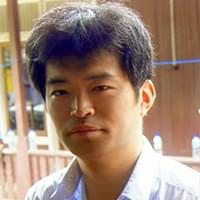 Hiromitsu SAMEJIMA
Research Manager, Biodiversity & Forests, IGES
Dr. Hiromitsu Samejima received his Ph.D in Science from Kyoto University and is presently working as a senior researcher in the Biodiversity and Forests Area, IGES. Prior to joining IGES in 2015, he worked at the Center for Ecological Research, the Graduate School of Agriculture, and the Center for Southeast Asian Studies, Kyoto University.
His areas of research include ecology, natural resource use, REDD+, sustainable forest management, and responsible timber production and trade.
Some recent major publications (all in Japanese) are "The State of the World's Tropical Forests (Consumer Cooperative Research. 2021)", "Efforts of European wood-related businesses in response to the EU Timber Regulation (Timber Information, 2021)", "Trends in wood and wood product production in Indonesia (Forestry Economics Research, 2020), and "Handbook on the Clean Wood Act (IGES, 2020)".