ISAP2012 Interactive Session - Close Dialogue with the ISAP Guests-
ISAP Interactive Session was convened in a relatively small room to facilitate close dialogues with the invited ISAP guest speakers. Each session was designed to have: (i) an interview session conducted by IGES young researchers to get in-depth understanding on the views and opinions of the guest speakers (30 minutes); and (ii) a Q&A session with the audiences (30 minutes).


Dr. Rajendra K. Pachauri
, Director-General, The Energy and Resources Institute (TERI) / Chair, The Intergovernmental Panel on Climate Change (IPCC)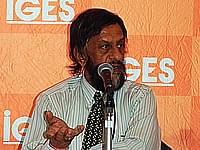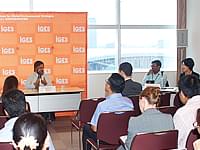 <<<For further details
---
Mr. Rae Kwon Chung
,
Director, Environment and Development Division, United Nations Economic and Social Commission for Asia and the Pacific (UNESCAP)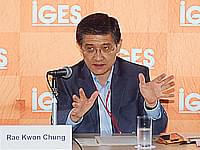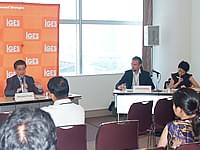 <<<For further details
---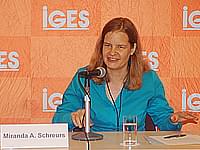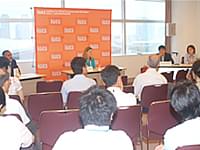 <<<For further details

ISAP2011 Interactive Session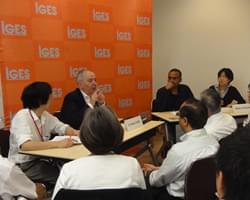 ISAP2011 Interactive Sessions "In-depth Dialogue upon New Asia-Pacific Perspectives towards Rio+20 - Implications of the East Japan Disasters -"
A series of meetings intended to facilitate close dialogues between 4 guest speakers (Surendra Sherestha, Vinya Ariyaratne, Atiq Rahman, Klaus Toepfer) and audiences.
Go to top of page