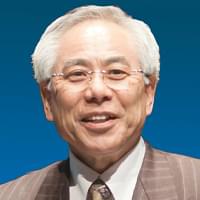 HAYASHI Yoshitsugu
President, The Japanese Association of the Club of Rome / Distinguished Professor, Center for Sustainable Development and Global Smart City, Chubu University
Yoshitsugu Hayashi is Distinguished Professor, Chubu University, Distinguished Visiting Professor, Tsinghua University, China.
He is also Executive Committee member of The Club of Rome consisting of world-wide leading politicians, business people and academicians. He was 6th President of WCTRS (World Conference on Transport Research Society) (2013-2019), Visiting Professors at Institute for Transport Studies, Leeds University, UK and Institute of Spatial Planning, University of Dortmund, Germany and Tongji University, China.
He has been international research leaders in transport – land use interactions, and their impacts on climate change and disaster, and also influences of COVID-19 Pandemic.
The results of such activities have been published in more than 40 books including "Intercity Transport and Climate Change" (Springer, 2014), "Disaster Resilient Cities" (Elsevier, 2016), "Balancing Nature and Civilization" (Springer, 2019) and "Transportation amid Pandemics - Lessons Learned from COVID-19" (Elsevier, 2022)".