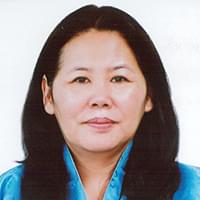 Dechen Tsering
Director, Asia and the Pacific Office, UN Environment (UNEP-ROAP)
Dechen Tsering was appointed as the regional director of UN Environment in Asia and the Pacific in March 2017. As the regional arm of UN Environment, headquartered in Nairobi, Kenya, the Asia-Pacific office works with governments, local authorities and the private sector to develop and put into place cleaner and safer policies and strategies that encourage the efficient use of natural resources and reduce risks for humans and the environment.
Ms Tsering has held management and leadership positions with the United Nations and has over 25 years of experience in national government and intergovernmental organisations. She has been actively involved in intergovernmental negotiations as a key negotiator for least-developed countries and contributed to the establishment of the Least Developed Countries Fund and the Least Developed Countries Expert Group. She also has experience in the management of complex development projects.
She comes to UN Environment from the United Nations Framework Convention on Climate Change secretariat, where she served as director of the Finance, Technology and Capacity-building Programme. In that position, she supported international co-operation on mobilisation of finance, technology development and transfer, and capacity building to enable countries to take enhanced action on climate change. Prior to that position, she was the deputy regional director of UN Environment in Asia and the Pacific.
Ms Tsering holds a PhD in forest economics and policy from the Federal Institute of Technology, Zurich. She also has a master's degree from Georgetown University and undergraduate degrees from the University of California, Berkeley.